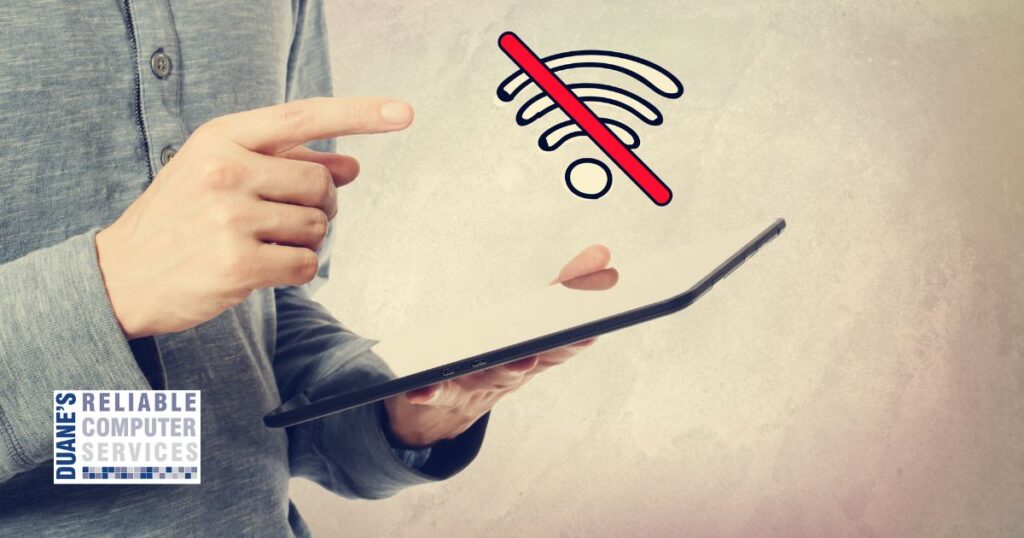 How can you tell what is really going on with your internet? Is it the router? Is it just your computer? I get these questions a lot, so I decided to break down exactly what you need to do to get the answers and get your internet working again.
Is it your Router? – To determine this, you need to do some homework before your internet goes down. Whether you have a modem/router that was supplied by your internet service provider (ISP), or you purchased your own equipment, it is important to know what it looks like when it is working correctly so you can easily know when it isn't working.
When your equipment is working correctly, look at the lights and maybe even write down what lights are lit up and what color they are or even take a picture with your cell phone. With this information, you can easily look at your equipment and know that there is a problem because the one light on your Comcast router is orange instead of white for instance.
This is the first question I ask when someone calls with internet issues. What lights are lit up and what color are they? If the lights look different, your first step is to restart your equipment. This is usually done by pulling the power cord out and then plugging it back in. Just know that it will take a few minutes to completely boot back up, just like your computer. Many times, this will fix the issue. If the lights are still not correct, now is the time to contact your ISP for help.
Is it just my computer? – If you check your router and it seems like it is working properly after a restart, it might be a problem with your computer. If you have other devices connected to the internet, are they working properly? This is the easiest way to tell if it is a computer problem. Maybe your computer just lost its connection to the internet.
Here are the icons that show internet connectivity. Look in the bottom right corner on the taskbar: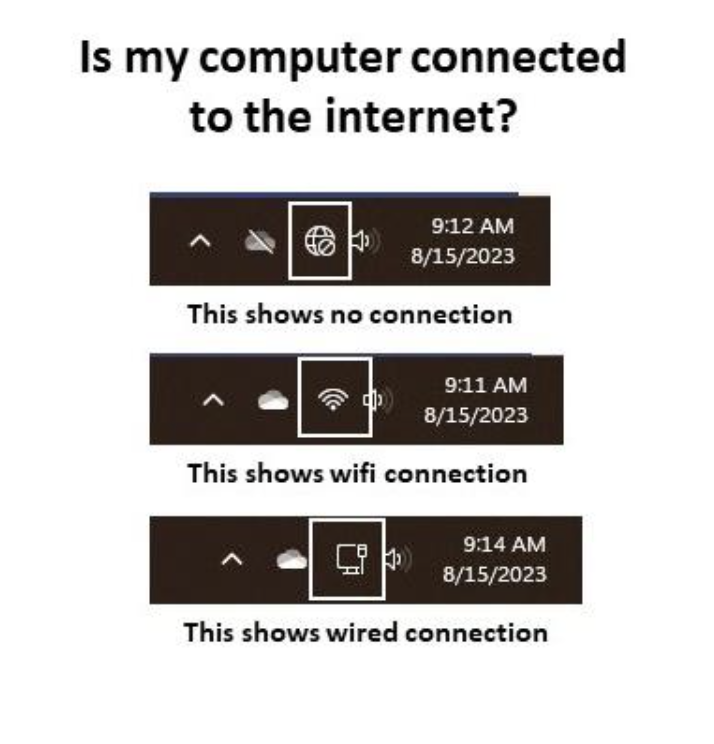 Based on this picture, if you should be on wifi and you are not, just reconnect it. If you should have an ethernet connection, check both ends of the cable. Many times, these simple things will solve your problem. If it still won't work, call me and I will help you troubleshoot further.