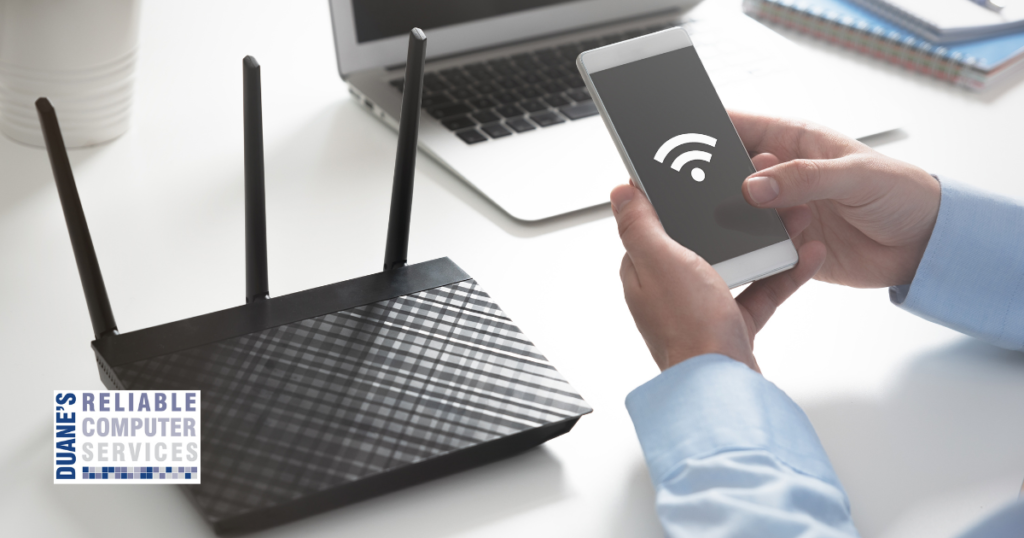 I get questions like this a lot. Usually when someone calls me because their internet is down or there is some other problem with the systems in their small business. When this happens, I try to explain what their router might look like, and I ask for a description of the other boxes so I can help them solve their problem over the phone.
When my regular customers call me with these types of issues, I can easily tell them to restart this or that box. The reason for this is that I usually label all boxes in their IT room the first time I am there. This is a big help regardless of who calls me from that company.
Many times, these issues happen when the "boss" is not there and so they instruct their employees to call me for assistance. Since everything is labeled, I can quickly diagnose the issue with their help. This can save the company a lot of down time and money since I can help them fix their issue remotely instead of having to go on site.
I have even had customers send me pictures so I can tell them what the boxes are. This works sometimes, but I might need to know what the wires are connected to and how they are connected so dealing with this before there is an issue is very important.
If you have a business and you don't know what every box in your IT room does, let me know and I will explain each to you and even label them so you will be ahead of the issue next time the internet goes down. I can also help homeowners with this, but they usually don't have as many boxes, so it is usually easier to diagnose things.
Many times, when people move into a brand-new home, they will find that it is partially wired for internet connections in some rooms. The wires might be in the basement and connected to each bedroom and even the kitchen and living room. The problem is that they don't know what they need to get all of these wires connected to their router. This is also something that I can help with. I can even label each connection so they will know in the future which wire connects to which room in the house.
This is something I really don't talk about much, but it is an important service that I offer. If you need this type of help let me know.