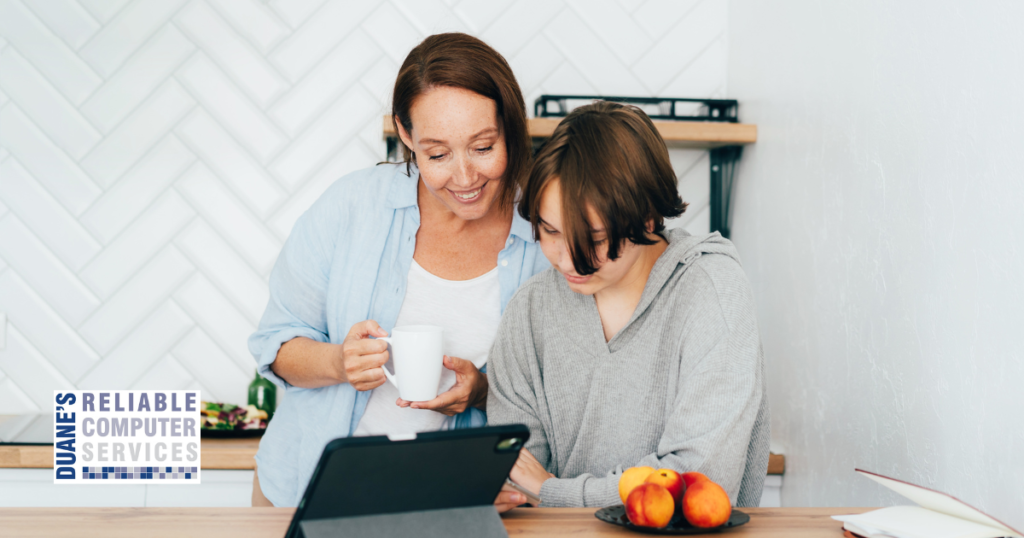 The school year will be ending soon, and it got me thinking about all of the parents that still have to work while their kids are home alone. I am sure most parents leave a list of chores or other things that must be accomplished during the day, but many kids will just end up on the computer wasting their time; However, there is a tool that most of us have in our homes that can help keep the computer time to a manageable amount.

What I am referring to is your router. Just about every router sold has some type of parental controls built in just waiting to be enabled and set up. These parental controls can help you limit the amount of time your kids spend on the internet, limit where they can go by blocking certain sites and also certain types of sites, and also set up schedules for when they can use the internet.

I have had customers that used the scheduling function to make sure their kids are not on their tablets after bedtime, you can even set it up to allow more time on the weekend. Some have blocked Facebook or any other social media site until after dinner time to allow time for homework. Most routers have built in filters to restrict any sites that have certain adult content on them. Many have a list of categories that can be checked off to restrict certain content.

If you are not sure of the capabilities of your router, you can google the model number and parental controls and you will probably find a list and instructions. If you don't know how to access your router, these instructions should cover that also. Even though they are called "Parental Controls", small businesses can use these to limit and protect their employees and guests while they surf the internet in their businesses.

Most people don't take full advantage of these high-tech machines. By spending a few minutes setting up your parental controls, you can gain some peace of mind when you are away, and your children are surfing unsupervised.

These controls are not foolproof and might not be perfect fits, but they can help in many situations. If you need more controls than what your router might offer, or you need help implementing this kind of control, please contact me. I have helped many people gain control over when their children go on the internet and what they are able to see.