with your aging parents. The talk about how to avoid becoming a victim of scams.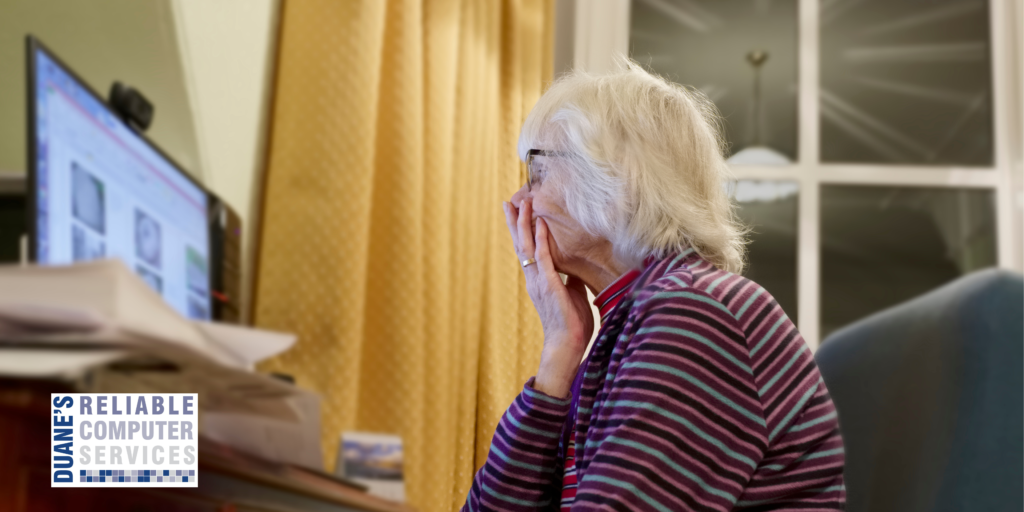 *The Federal Trade Commission received more than 2.1 million fraud reports from consumers in 2020, according to newly released data, with imposter scams remaining the most common type of fraud reported to the agency.
*Consumers reported losing more than $3.3 billion to fraud in 2020, up from $1.8 billion in 2019. Nearly $1.2 billion of losses reported last year were due to imposter scams, while online shopping accounted for about $246 million in reported losses from consumers.
*Just over a third of all consumers who filed a fraud report with the FTC—34 percent—reported losing money, up from just 23 percent in 2019.
Your parents grew up in a different time. A time before the technology that is a part of our current daily life, was even invented. They may not understand it and that alone makes them an easier target for scams. They also were taught to be courteous and not rude. Today's scammers will not stop for courteous responses. You must hang up and not answer when they call back. Your parents need to know that even if the voice on the phone seems like an expert, they should check it out with you or a trusted advisor before giving the caller any information or access to their devices. If the caller won't wait for that they are definitely trying to scam.
Having this conversation with mom or dad doesn't mean they are dumb. It means they haven't been exposed to this newer technology very much and they don't have the level of knowledge necessary to spot these very sophisticated scammers. Make sure they are aware of this multi-billion-dollar business and that there is no shame in questioning anything they think might be fake.
Here is a list of items you can use to start your talk:
Email
Verify the "From" address is from the domain of the company that supposedly sent the email.
Read the email out loud. Does it sound like other emails you have read? Is there any broken English or typos?
Don't click on any links, hover over the link to see where it really is going.
Contact the company or individual through their published phone number or the number on their bill, or if it is a friend use another method of communication that you know is really them or contact a mutual friend to verify the story.
If the email claims to be a receipt for a purchase for Amazon or another online retailer, don't follow any links, or call the listed number, login to your account like you normally would, to check for activity. The same goes for your bank or credit card.
Do you have an account with this company that uses this email address? I occasionally get emails in my email for businesses that I don't have an account, my wife has the account under her email.
Phone Calls
Call them back on their advertised number. Look on your last bill from them and use that number. Even if their number shows up on caller ID as belonging to the company.
Never give them a payment over the phone especially an uncommon type of payment like a gift card or Bitcoin. Real businesses and government offices do not require or even allow uncommon payment types.
Don't give out personal information such as Social Security numbers, driver's license number, birthdate or account numbers. Since they called you, they should already have this information.
No government agency will call you about some new issue. They will send you a letter.
Technology companies like Microsoft, Dell, HP, Apple or any others will not call you about your device unless you have purchased a maintenance support plan with them. Even if you have a support plan, they won't call you about something going on with your device. They are not monitoring them in that manner. The only time they will call you is to return a call that you made to them.
Remember, scams are also happening on social media, text messages and can even pop up on your computer uninvited. When it comes to scams of any kind, education and being aware will keep you from becoming a victim. Remember, if it seems too good to be true, or if it seems really bad, check it with a known source. Never follow a link in an email without first verifying it is real. Never accept an unsolicited phone call. Call them back on their advertised phone number to verify what they are telling you.
After you have "the talk" why not subscribe to my email newsletter – Scam Busters Monthly Report? I will email a copy to you and your parent every month to help you educate them and to continue the conversation. This subscription is normally $50 per year, but I will give both of you the monthly newsletter for this same $50 per year. I have been talking to my parents for years about scams and due to this they have successfully stopped a number of potential scammers. I want the same for your family.
Every month I highlight scams and show how to determine they are scams. I use pictures to show exactly why these are not real messages. I also occasionally interview experts in the industry to get the latest info to all of my subscribers. Subscribers can also look back at the previous newsletters in my archive. In addition to the newsletter, I allow my subscribers to send me emails they are not sure about, and I will tell them if it is a scam or not.
To sign up simply follow this link and fill out the form:
*https://www.ftc.gov/news-events/press-releases/2021/02/new-data-shows-ftc-received-2-2-million-fraud-reports-consumers